Jazz at Giuseppe's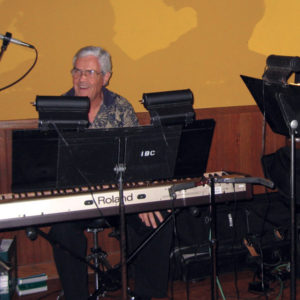 Musicians perform during dinner every Wednesday and Thursday evening beginning at 5:30 pm, and every Friday and Saturday evening beginning at 5:30 pm. The music is performed in the Lounge, where many guests reserve a table for dinner. The music provides a pleasant ambiance throughout the restaurant.
Saxophonist Dave Hall currently performs Wednesday, Thursday and Friday evenings.
Tom Senff plays keyboards every Saturday evening.